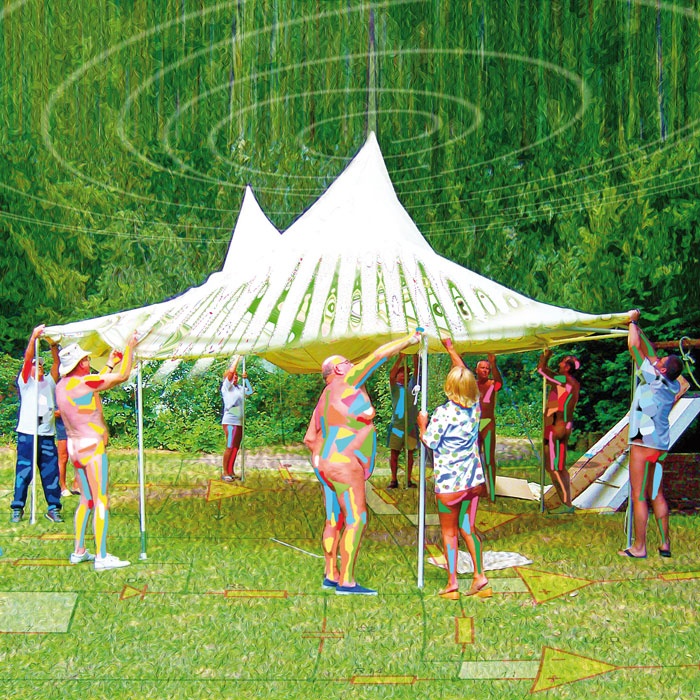 Beginning
Starts with introduction of players. Each one showing the life style and skills of the individual.
Quarter
Big party with interlocking stories/ flash backs to compound the players. The walk home to each one home. Story start about going some were with the circus / go on tour.
Half way
The next day after parting there is a show on under the big top circus tent. Every one is hung over and during the set up for the show fro lights sound bar tent office the attest cleaning then getting ready and dinner before al la French style. Then the show STEAM . With all it magic.
Three quoters
Talk and planing of the road trip with interlocking life styles filler I.E
Some arrest losing mony to do some thing bigger / tie and her daughter / RV and leaving the space empty also with kids and school Ex a love story some were too a fight drugs sex rock and roll
Then the packing for the road trip and a jazz night in the tiger palace
( fontazio ) and ( tie ) with the jap band / the shrine night.
The Last quieter
Road trip leave Paris behind to go some were.
The end
A show some were els.